Cary's technical, creative and managerial experience spans over 25 years, both here and abroad. Over the years, his work has been profiled in many prestigious journals and magazines. His combined strengths in architecture, construction and management have produced award-winning results for numerous prominent organizations. Cary possesses the unique ability to juggle a multiplicity of project types of varied capital values on concurrent schedules, maintaining consistency with program goals and objectives. Cary has managed the process of design and construction, guiding the implementation of corporate concepts. He has managed the process of project scheduling, budgeting, staffing, planning and research, including the writing of new project proposals. His proficiency in the development of business plans and proformas has been essential to the support of new capital ventures. His past responsibilities have also included P&L accountability and reporting to shareholders.

Cary has consulted in both the domestic and international markets for numerous organizations throughout Western Europe. In the mid 1990's he managed a $1billion dollar mixed-use development for International Bechtel in the United Arab Emirates. This project included a combination hotel / shopping mall and 45 acre theme park. During 2001 and 2002, he was the executive consultant in charge of construction administration of the 'Pier 400' project in Los Angeles, for Tutor-Saliba General Contractor's. This was a 'Port of Los Angeles' project consisting of over twenty-two structures on an 850 acre man-made island, dredged from the Los Angeles harbor and built for A.P. Maersk Shipping Lines. Construction was valued at roughly $1 billion dollars and included in part, office buildings, maintenance and repair buildings, a rail system that ties to the 'Alameda Corridor', as well as dock cranes and other related infrastructure. Cary has also been a construction administrative consultant on the 'Los Angeles to Pasadena Metro Blue-Line' project for Kiewit / Washington Construction Company. This 'MTA' project consists of several buildings, including a mixed-use, three-story office building and train maintenance facility. Cary's unique ability to manage the construction process and yet be intimately familiar with all aspects of architecture and engineering has made him an invaluable asset to some of the leading construction companies in this country. Most recently, Cary is managing the expansion of the 'County USC Medical Center' for Jacobs Engineering, in a senior management capacity. This new OSHPD construction is valued at over $1 billion dollars and represents more than 1.5 million square feet of improvements. This position follows a three year tenure on the 'UCLA Medical Center project' in Los Angeles where Cary also held a senior level management position.

During his tenure at MCA / Universal Pictures in Los Angeles, as a Project Director in the Planning & Development department, Cary oversaw the development of themed attractions, food and retail for Universal Studios Hollywood. There, he was responsible for directing project staff in the planning, scheduling, design and construction of major capital projects. This included the management and coordination of architecture, construction, scheduling, accounting and other support personnel. During that time, he managed and negotiated vendor contracts, overseeing in excess of 50 million dollars of annual capital expenditures.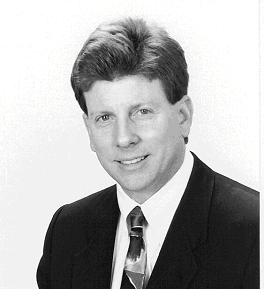 Prior to working with MCA / Universal Pictures, Cary served as both Theme Design Manager and Creative Director for 'Warner Bros. Worldwide Retail' . There, as part of the newly formed launch team, he participated in the rollout of the first 150 stores. He introduced for the first time in a retail environment, many advanced technologies such as multi-media and interactive entertainment, film and animation production. He was responsible for the design and construction of facilities in the 15 million dollar range, as well as pioneering the international marketplace for Warner Bros. Worldwide Retail, opening their first international stores.

He has also brought his variety of skills to play for 'Walt Disney Imagineering', as a Project Architect. He managed the development of such notable attractions as 'Big Thunder Ranch' and 'Tomorrowland 2055'. 'Tomorrowland' was budgeted as a $190 million dollar capital renovation while 'Splash Mountain' Florida, a new capital project, closed out at over $110 million dollars. He was also a member of the Disneyland Strategic Planning Committee, guiding the planning process of major attractions, food, retail and infrastructure.

Cary earned a Bachelor of Science in Mechanical Engineering from California State University Northridge. He went on to achieve a Master of Architecture from the University of Southern California, and has currently finished a Master of Business Administration at Pepperdine University. Earlier in his academic endeavors, Cary completed a certificate course in Construction Finance, Estimating and Administration from the University of California at Los Angeles.